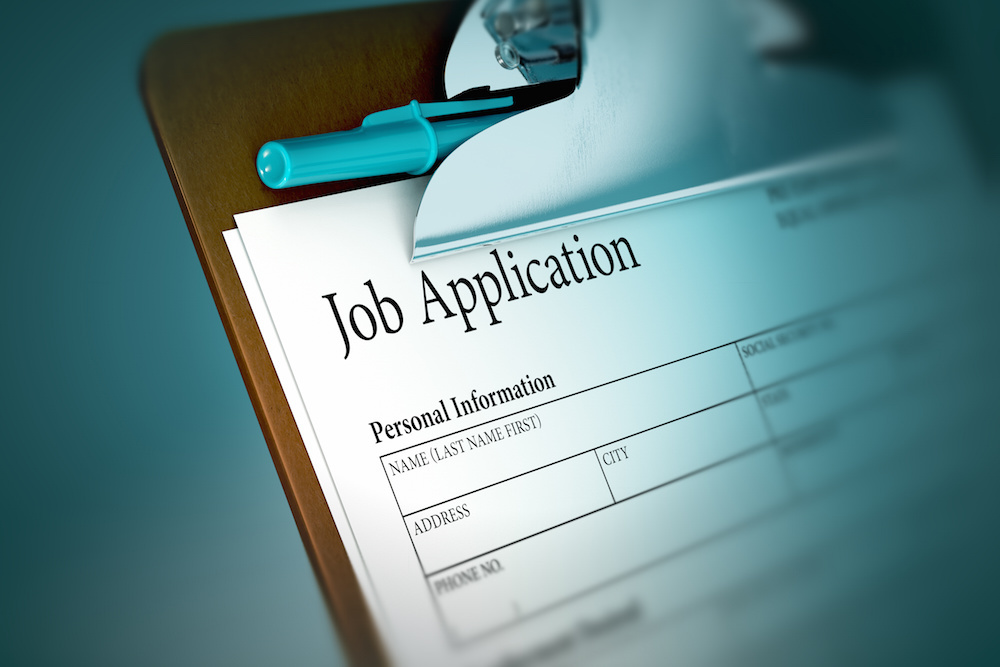 ACLU of Utah issued the following announcement on May 2.
The American Civil Liberties Union of Utah seeks to hire a full-time Voting Rights Coordinator to develop and implement a campaign to educate Utahns about their right to vote, promote participation in upcoming elections, and eliminate undue interference or obstacles to voting.
Download a PDF of this job description (PDF)
The Voting Rights Coordinator is a newly-created position that will report to the Executive Director and work in close collaboration with multiple staff members.
This position is funded through the November 2020 Elections. Continuation of the position beyond that date is uncertain and dependent on funding.
Commitment to Diversity and Inclusion:
The ACLU of Utah is an equal opportunity employer. We value a diverse workforce and an inclusive culture. We believe that having a board, staff, and volunteer base with diverse personal and professional backgrounds and lived experience enhances our ability to meet our mission and creates an environment where all members of our community can thrive. We strongly encourage and greatly value applications from women, people of color, immigrants, persons with disabilities, members of the LGBTQ community, those who have been formerly incarcerated, and other underrepresented and historically marginalized groups.
Position Overview and Functions:
The Voting Rights Coordinator will be responsible for developing and implementing a campaign plan that achieves voter education and participation goals identified by the ACLU of Utah. In addition to managing this campaign, the Voting Rights Coordinator will also represent the ACLU of Utah in various coalitions and events that deepen our connections with Utah's diverse communities throughout the state.
Specifically, the Voting Rights Coordinator will:
Engage with and alongside coalition partners conducting voting rights work;
Develop strategies to educate and empower identified populations especially in need of voting rights information, including: students and young people, Native Americans, incarcerated individuals who retain the right to vote, voters in rural communities with historic voting challenges, and people with disabilities;
Coordinate with county election staff and state and local government personnel assigned to oversee Utah's elections to facilitate smooth elections processes;
Travel regularly throughout the state to organize events and make contacts;
Conduct and organize poll-watching on primary and general election days;
Revise and disseminate accurate educational materials to inform Utahns of their voting rights;
Create and lead multiple educational sessions for Utahns interested in voting;
Develop social media campaigns related to voting rights;
Provide support to legislative and policy efforts to advance fair, accessible, and open elections in Utah;
Perform other related duties as required.
QUALIFICATIONS: Qualified candidates will have:
Ability to design and implement a campaign plan to increase knowledge of voting laws and procedures, and encourage voter participation in Utah;
Excellent interpersonal skills, including the ability to communicate accurate information both in writing and verbally;
Ability to work independently and effectively in a fast-paced environment;
Experience working in a collaborative setting or working in coalitions;
Strong organizational skills;
A commitment to diversity- a personal approach that values the individual and respects differences of race, ethnicity, age, sex, sexual orientation, gender identity and expression, religion, ability, involvement with the criminal justice system, and socio-economic circumstance;
Ability to accommodate a varied work schedule, including statewide travel and occasional night and weekend hours.
Strongest candidates will also have:
Experience in community organizing, community outreach, or campaigns;
Proficiency in a language other than English;
Understanding of Utah-specific voting laws and policies.
SALARY & BENEFITS:
The salary range for this position is $37,000- 40,000. Excellent benefits include paid time off, generous paid holidays, medical, dental, and vision insurance, 401(k) plan, life and short-term and long-term disability insurance.
TO APPLY:
Please send a cover letter and resume to jobs@acluutah.org
Application review will begin mid-May and will continue until the position is filled
Founded in 1958, the ACLU of Utah is a not-for-profit, nonpartisan organization that utilizes legal, legislative, and public education approaches to fight for individual rights and fundamental freedoms. Our mission is to defend and promote the fundamental principles and values embodied in the Bill of Rights and the U.S. Constitution, including reproductive freedom, immigrant rights, free speech, racial justice, privacy, religious liberty, LGBTQ rights, and more. For more information, please visit www.acluutah.org
Original source can be found here.
Source: ACLU of Utah